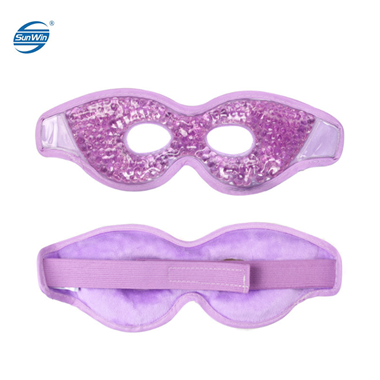 EYE MASK
- Non-toxic, no allergy, no side-effect.
- Improve ocular microcirculation; reduce puffiness under eye circles and wrinkles of eyes; relieve tiredness and black eyes.
- Relieve tension headaches and nasal congestion when heated.
- Adjustable strap provides the perfect fit.
- Microwaveable and reusable.
INSTRUCTION
For cold use, freeze gel pack at least 2 hours in freezing chamber before use.
For hot use, put gel pack flat in microwave oven to heat, the heating time is depends on the different items.