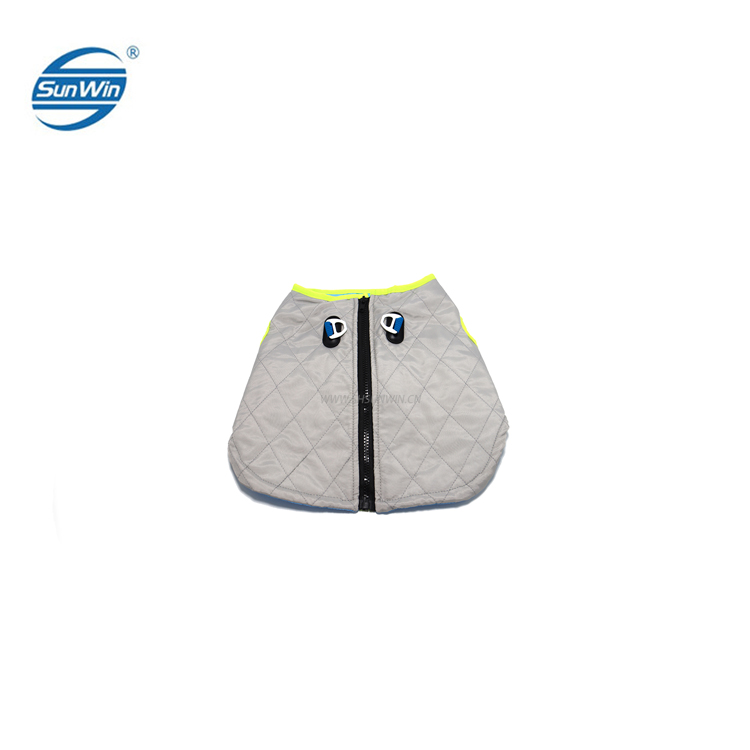 Product: Dog cooling vest
Function:Rapid cooling, long-lasting heatstroke prevention, heat dissipation and cold prevention
Feature:Repeated use,rapid cooling
Application:All kinds of dogs
Washing method:Machine Washing, hand washing
Model: Sleeveless zipper vest
Vest Fest:The breathable cooling fabric is used to quickly evaporate water vapor and cool down, creating a cooling effect.
Just immerse the pet's clothes in clean water for a few minutes and then squeeze it dry, because the principle of heat dissipation under the action of vaporization will reach a temperature lower than the surrounding air, which will bring a cool feeling to the skin.
In addition, because of its excellent water absorption, it can easily absorb the sweat and water trace on the skin surface of the pet, and can return to the ice effect as long as it is repeatedly soaked and dried in water.
Evaporation of water at the same time heat vaporization, lower body temperature, more cool.
The inside uses the light waterproof breathable fabric, after dog does not wet the hair after wet water