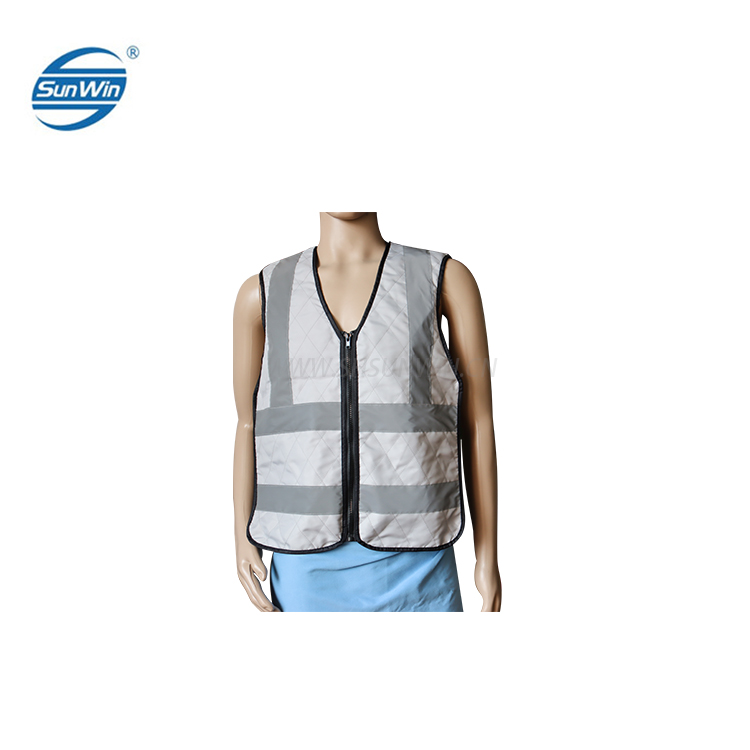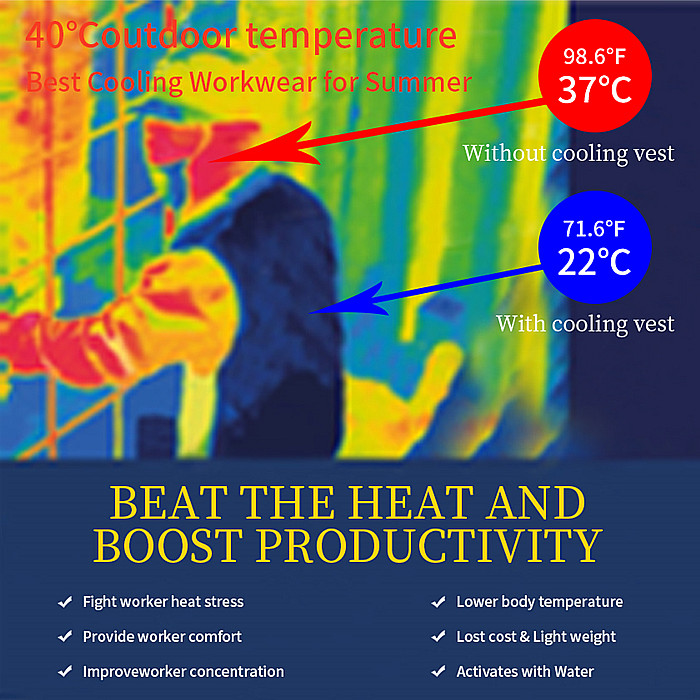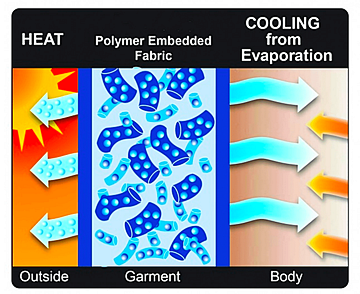 [Features]
* Long cooling effect for 5-10 hours per soak
* Lightweight and Comfortable Fit
* Easy to use throughout the day. If it dries out all you have to do is submerge in to water for hours more cooling.
* Water Repellent Nylon Inner Liner
* SAF Cooling Fabric Inner offers effective Active Cooling without any bulging, leaking chemicals or slimy residue.
* No electricity is required making them perfect for people on the move.
* The most affordable form of cooling vest.
[Application]
*Industrial safety
*Oil field
*Construction
*Sports and outdoors activities
*Motorcycle
*Maintenance
*Landscaping/Grounds
*Assembly/ Fabrication
*Warehousing/Distribution
*Iron/Steel Fabrication