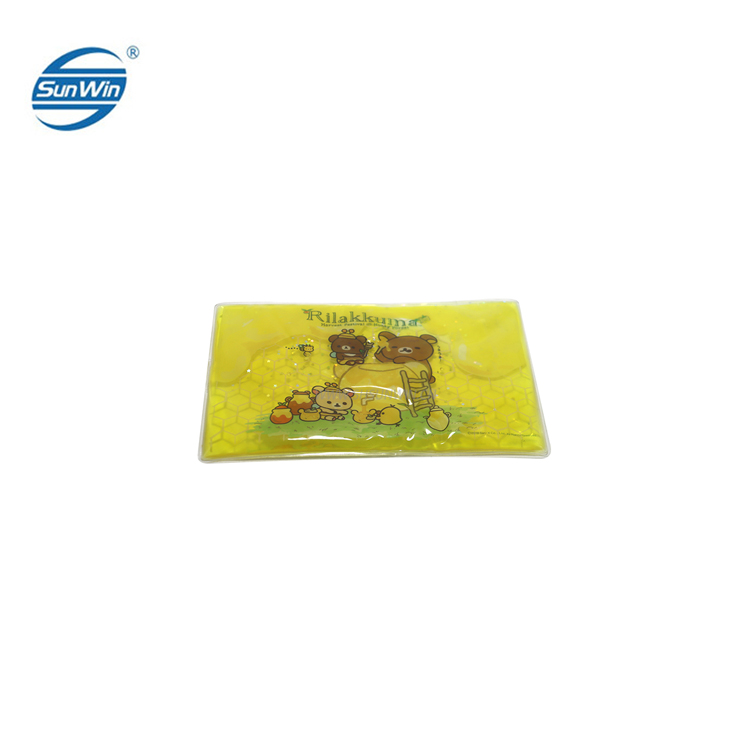 Ice sand cushion main performance:
One,direct use, do not use electricity, without any prior cooling, cooling effect is very apparent, sit a few seconds can make human body feel cool and refreshing and comfortable, is to let people through heart cool and not feel cold.
Second, To eliminate fatigue, qing god marked, concentration has a good effect..
Three, Coat is made of high quality fabric composite PVC after high frequency welding and become, unique design, pressure of 200 kg is not broken, do not leak, beautiful and easy, comfortable sit.
Four, without any side effect to human body, can use repeatedly more than three years, and long-term to keep cool.
Ice pad usage: office cushion, cushion family, the child sleeping MATS, the driver seat, pillow mat, pet sleeping MATS, etc
Applicable groups: the elderly, children, students, drivers, patients, office staff, and can't blow air conditioning or sit for a long time for a long time.
For hot use, put gel pack flat in microwave oven to heat, the heating time depends on the different items.
For cold use, freeze gel pack at least 2 hours in freezing chamber before using.