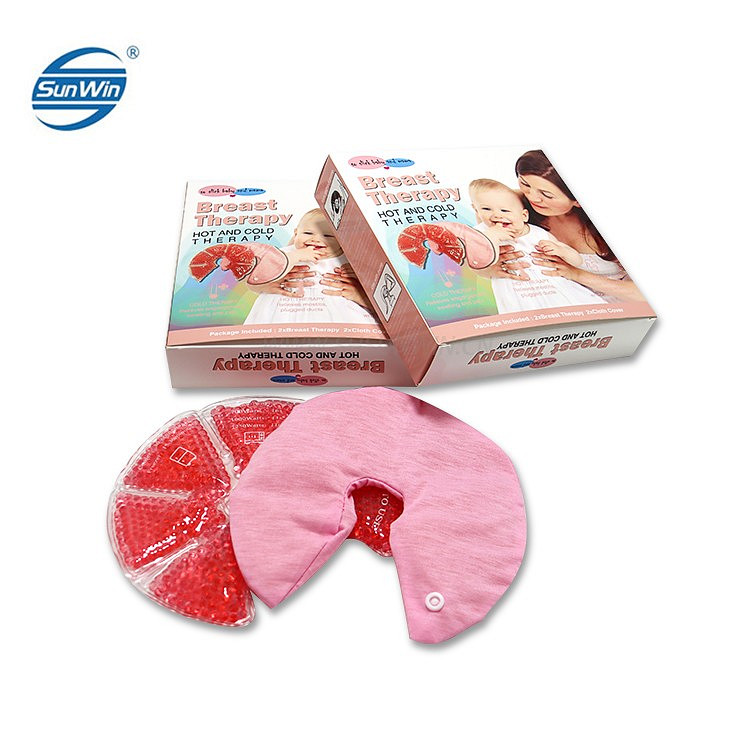 BREAST NURSING PACK
- Breast pack is a good performance therapy for pain, tension, body aches, swelling and bruises with nice apprearance. Firm-fitting shape provide soothing relief.
- Good performance and nice appearance.
- Innovative material provide long lasting comfortable feeling.
- Microwavable and reusable.
INSTRUCTION
For cold use, freeze gel pack at least 2 hours in freezing chamber before use.
For hot use, put gel pack flat in microwave oven to heat, the heating time depends on the different items.