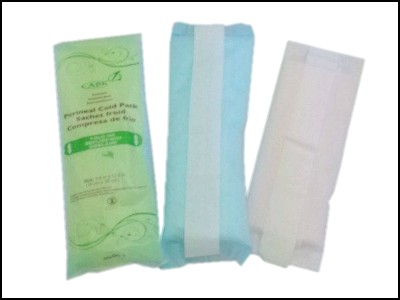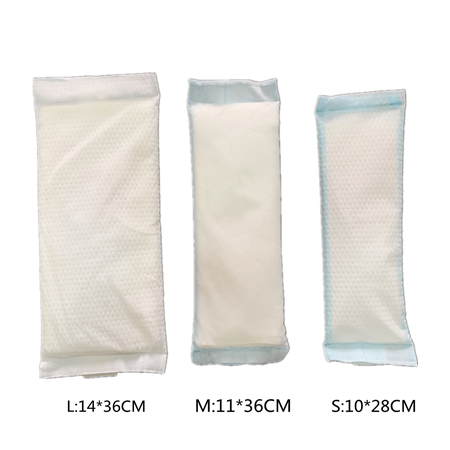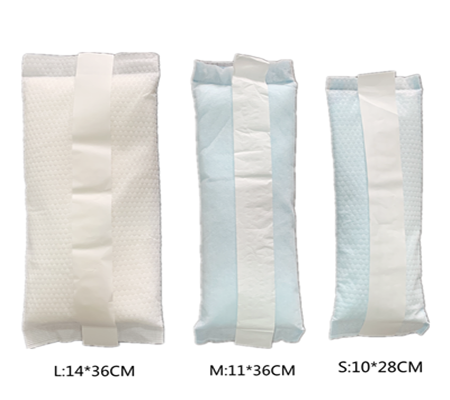 Composition:
An external layer of non-woven material with adhesive strip, sanitary towel, ice bag (Ammonium-nitrate crystals and purified water)
Application:
A combination of a cold pack and a large, super absorbent sanitary towel with strips (2 in 1) for single use only during the postnatal period

The tailor-made cold pack sooths the injured and sensitive perineal area, and provides releasing and pleasant feeling in the postnatal period

Helps the swelling go down

Relieves the symptoms of inflammations that may occur

The cold promotes haemostasis

Promotes faster recovery

Practical use without refrigeration
Direction for use:
1. Bring product to room temperature before activating
2. Hold the fluid pack by left and right sides, break it.
3. Keep shaking the pack for 5-10 seconds until the content well blended, then temperatures starts to fall.
4.Take off the plastic packing, and then apply the cold pack to the affected area
Warnings:
For external use only
Do not swallow. If swallowed, drink a glass of water and contact physician immediately.

Keep away from fire, open flame, excessive heat or combustible material

Do not puncture the ice bag. If the liquid contacted skin, eyes or an open wound, rinse immediately with plenty of water and contact physician

Do not place the product in the freezer as frostbite may occur

Throw the product away in case you detect any leakage before use

Do not use the product if you are allergic (hypersensitive) to any components of the product

Consult your physician before use if you suffer from any kind of sensory disorder, cardiovascular disease, Raynaud's Syndrome or any type of diabetes

Keep away from children